Tips To Improves Android Battery Life Drastically
Cell phones are just amazing and their features are getting advanced with every passed moment. It does not matter where we are going; we are connected through cell phones.
Android apps Development
is so wonderful that it has become source of entertainment for modern age today.
The only issue is that regular use of android phone and its apps results into poor battery life soon. Here, most powerful cell phones providers have made their phones more powerful with long lasting batteries.
What should be done with the problem? Either you should carry a good power source along with you or quick battery drain will irritate you regularly. In this blog, we will discuss on some interesting steps to follow to improve your battery life drastically.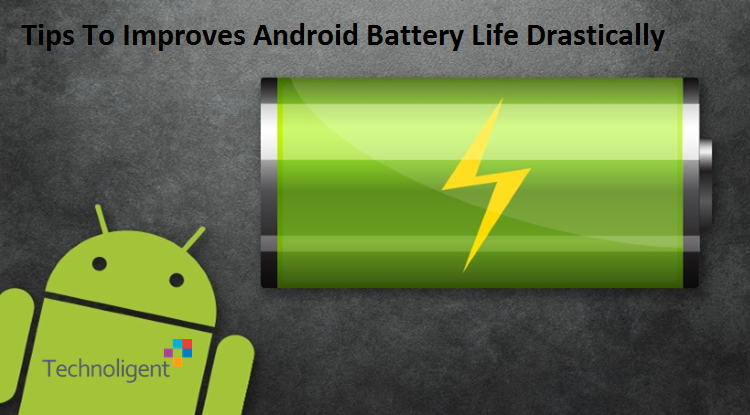 Hardware


The main issue with smart phones is display screens. Today, we use smart phones with large display screens and high resolution with tons of pixels. We cannot blame the cell phone providers here as we are the ones who have forced them to do more every time. The best you can do here is to lower down brightness of your display screen. It may be less comfortable for you but increase battery life in the long run.
Also turn off GPS or Internet Settings.
There are other features
too like Google map locator or Google Now that can be adjusted to turn on battery life longer. You should also keep your phone on vibration instead of using Ringtone mode. While you will switch off the Settings of your phone, there is always something better you can do for your smart phone.
Software
Most of the people are login on Facebook or Hangouts 24 hours a day. It takes lots of battery throughout the day.
Expert suggests
you to remove the heavy software to keep your phone synchronized and eliminate battery draining issues. Android apps development is the biggest reason that keeps your phone engaged all the time.
These are the few interesting tips that help you in saving battery life dramatically. This is a good start that keeps your phone healthy and battery efficient all the time.